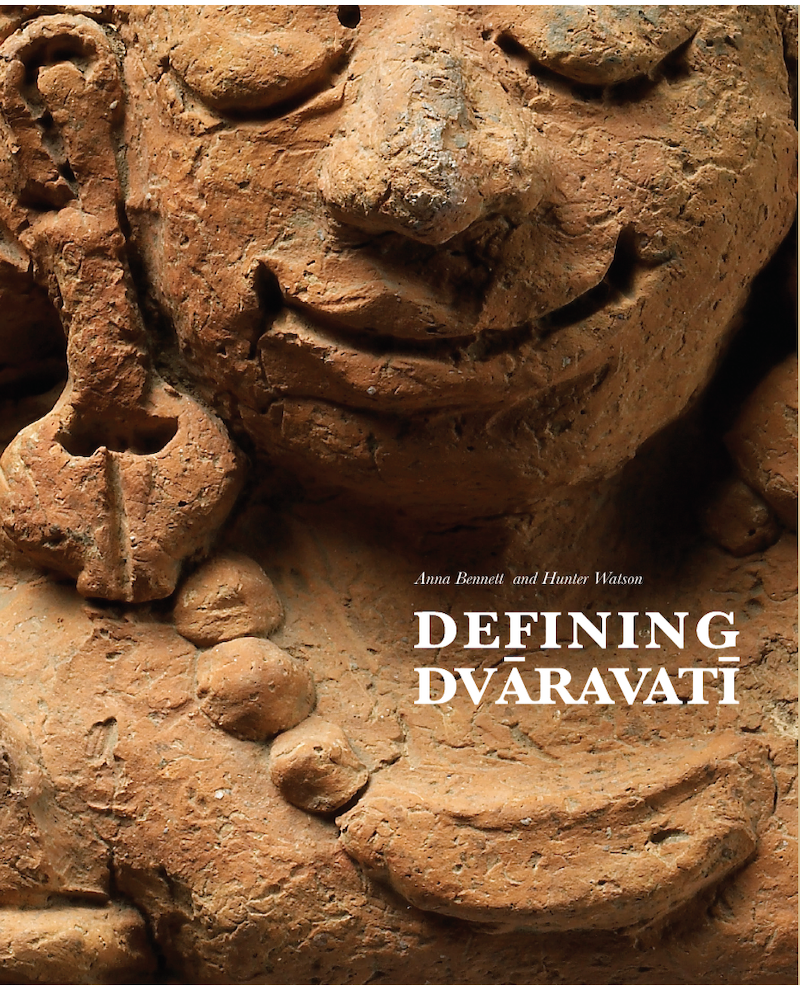 Year published :February 2020
Pages :184 pp., paperback
Size :21 x 27 cm.
Color photograph :208
Black & White photograph :78
Maps :12 maps, 17 drawings
Rights :World
ISBN: 9786162151576
This volume summarizes the current scholarship of the earliest phase of Thai history — an exciting but little understood period that bridged the gap between protohistory and the fully developed historical period. Written by ten international scholars, it examines the inception of the Dvaravati period in the fifth century with chapters on archaeology; considers the art and architecture of the sixth to tenth centuries. The book provides an overview of the art historical characteristics of Dvaravati style; collates the epigraphic evidence, including previously unpublished texts; considers the importance of trade and religion in cementing relationships between early Southeast Asian societies and as paramount incentives for its expansion and development; and discusses the end of the period. 
The volume dedicated to Ian Glover, a pioneer of Southeast Asian archaeology, edited by one of his former students Anna Bennett, together with her co-editor Hunter Watson. 
About the Editors
Anna Bennett trained as an archaeological scientist and conservator. She gained her Ph.D. from University College London. She has undertaken a wide variety of conservation and analytical projects, most recently, sixth-seventh century gold in the National Museums of Thailand. She is the author of The Ancient History of U Thong, City of Gold (2017). 
Hunter Watson is a Ph.D. candidate at the National University of Singapore. He holds an MA in Oriental Epigraphy from Silpakorn University, where he studied Sanskrit, Mon, Khmer, and the evolution of ancient scripts in South and Southeast Asia. Currently, his studies include ceramics and GIS technology.