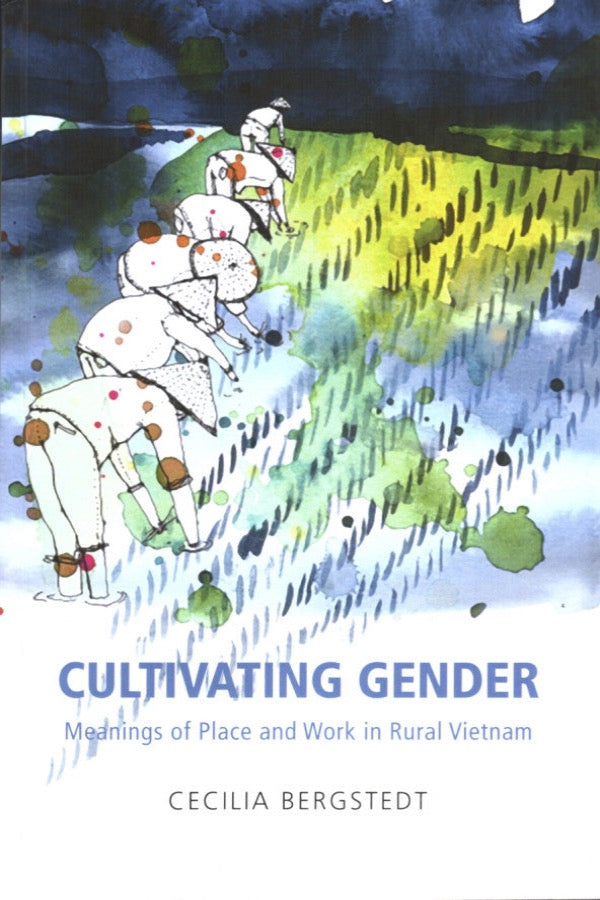 Year published :2016
Pages :228 pp.
Rights :Thailand, Cambodia, Laos, Vietnam and Myanmar
ISBN: 9788776941802
Cultivating Gender: Meanings of Place and Work in Rural Vietnam
by NIAS
By 
Cecilia Bergstedt
240 pp., Illustrated, 2015
"The husband ploughs, the wife transplants, the buffalo harrows." In rural Vietnam, this ancient saying has survived communist revolution, land reforms and the recent rise of market-oriented household farming. And yet, even if this trinity still pictures the ideal essence of farming life, the reality is that urbanization, labour migration and economic change in the Vietnamese countryside are leading to a feminization of farming. This transformation has profound implications not just for the agricultural sector and the individual women themselves but also for fundamental social structures and relations. By exploring in detail the lived reality of rural life in a northern wet-rice village, the author offers important insights into place, work and (not least) what constitutes femininity and masculinity in Vietnam today.
About the author
Cecilia Bergstedt holds a PhD in Social Anthropology from Gothenburg University. Her research interests include aspects of gender and the interplay between persons and places, as well as the relations between Vietnamese in diaspora and their ancestors, preparations for the afterlife and the process of becoming ancestors.