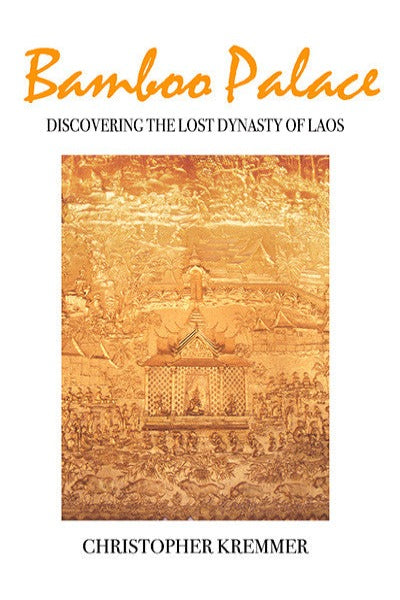 Year published :2005
Pages :288 pp.
Size :14x21.5 cm.
Rights :Thailand, Cambodia, Laos, Vietnam, and Myanmar
ISBN: 9789749575765
Bamboo Palace begins as a travelogue, turns into a mystery and ultimately redefines a nation's history, as Christopher Kremmer journeys through Laos to uncover one of Indochina's darkest secrets.
For decades, the inscrutable leaders of the Lao People's Democratic Republic have deflected questions about the fate of the Lao royal family, traditional rulers of the 600-year-old Kingdom of the Million Elephants and the White Parasol, deposed by leftist guerillas in the aftermath of the Vietnam War. Now, the author of the international bestseller The Carpet Wars cuts through the bamboo curtain to reveal the shocking truth.
A timely reminder of the consequences of ill-considered war, Bamboo Palace takes readers from the jungles of South-east Asia to the north-western United States, where the author tracks down the last known survivor of the royal death camp. The former prisoner's testimony provides the definitive chilling climax.
An intriguing and at times disturbing portrait of a poor, landlocked country in the grip of tyranny, Bamboo Palace, is also an extraordinary story of human endurance.