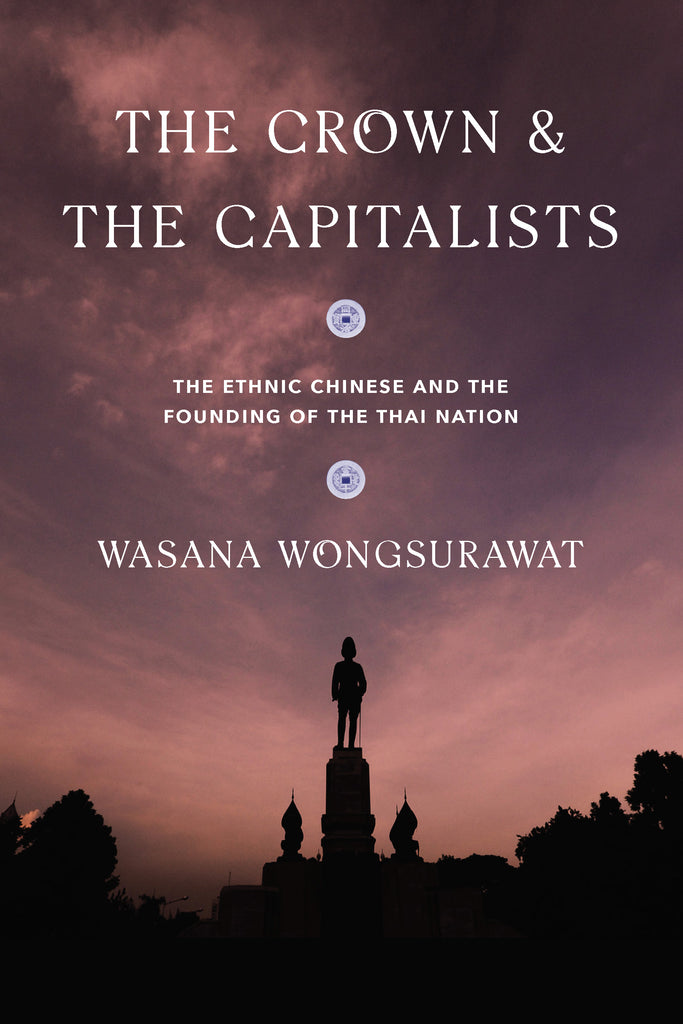 Year published :January 2020
Pages :216 pp., paperback
Size :15 x 23 cm.
Rights :Thailand only
ISBN: 9786162151590
Crown & the Capitalists, The: The Ethnic Chinese and the Founding of the Thai Nation
by Wasana Wongsurawat
For distribution in Thailand only



The Kingdom of Thailand, formerly Siam, has successfully transformed itself into a rival modern nation-state over the last two centuries, despite competing with much larger imperialist neighbors in Southeast Asia. Recent historiography has placed progress—or lack thereof—toward Western-style liberal democracy at the center of Thailand's narrative, but that underestimates the importance of the colonial context. In particular, a long-standing relationship with China and the existence of a large and important Chinese diaspora within Thailand shaped development at every stage.
Ethnic Chinese entrepreneurs were neither a colonial force against whom Thainess was identified, nor were they fully assimilated into Thai society. Wasana Wongsurawat demonstrates that the kingdom's transformation into a modern state required creation of a national identity that justified not only the hegemonic rule of monarchy but also involvement of the ethnic Chinese entrepreneurial class upon whom the monarchy depended. Her revisionist view traces the evolution of this codependent relationship through the twentieth century, as Thailand struggled against colonial forces in Southeast Asia, found itself an ally of Japan in World War II, and reconsidered its relationship with China in the postwar era.
About the Author
Wasana Wongsurawat is associate professor of modern Chinese history at Chulalongkorn University. She is the editor of Sites of Modernity: Asian Cities in the Transitory Moments of Trade, Colonialism, and Nationalism and coeditor of Dynamics of the Cold War in Asia: Ideology, Identity, and Culture.
What others are saying
"A bold, highly readable attempt to rethink the mutually imbricated modern histories of Southeast Asia, China, the West, and international migration."
—Pál Nyíri, author of Reporting for China: How Chinese Correspondents Work with the World 
"This book offers a fascinating 'neotraditional' interpretation of Thailand's history since the late nineteenth century. The primary research is enterprising and original, the arguments are strong and new, and the writing is exceptionally good."
—Chris Baker, coauthor of A History of Thailand
"A useful addition to the literature on Chinese Southeast Asians and on Thai history."
—Anthony Reid, author of A History of Southeast Asia: Critical Crossroads