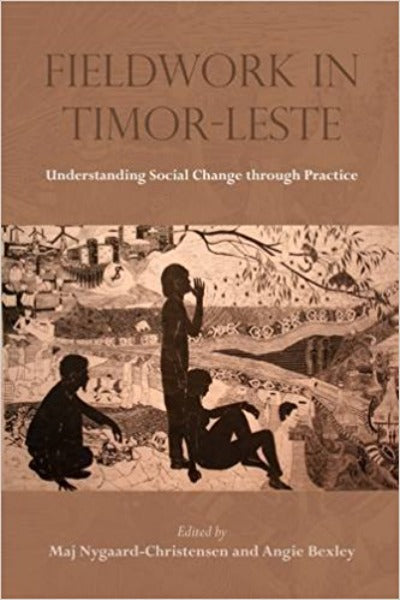 Year published :2017
Pages :272 pp., illustrations
Size :15 x 23 cm., paperback
Rights :Thailand, Myanmar, Cambodia, Laos, Vietnam
ISBN: 9788776942090
Fieldwork in Timor-Leste: Understanding Social Change through Practice
by NIAS Press
Edited by Maj Nygaard-Christensen and Angie Bexley
This ground-breaking exploration of research methodologies in Timor-Leste brings together ten authors (veterans and early-career researchers) who have contributed to founding the field of Timor studies and who broadly represent a range of fieldwork practices and challenges from colonial times to the present day. Here, they introduce readers to their experiences of conducting anthropological, historical and archival fieldwork in this new nation. The volume further explores how researchers might examine processes of 'nation-making' without taking particular claims about what constitutes Timorese national identity for granted. Many chapters thus deal with how preconceptions can be challenged when actually carrying out ethnographic or historical research. The volume thus reflects and highlights the contestations and deliberations that have been symptomatic of the country's nation-building process.
Highlights
First book to focus on fieldwork experiences and approaches in Timor-Leste.
Offers a critical survey of approaches used to understand Timor-Leste in past and contemporary research.
About the Editor
Maj Nygaard-Christensen is an anthropologist who has carried out extensive fieldwork in Timor-Leste on gender, politics, and democratisation.
Angie Bexley is an anthropologist who has published widely on issues of social transformation and the nation state. She is currently based at The Asia Foundation.