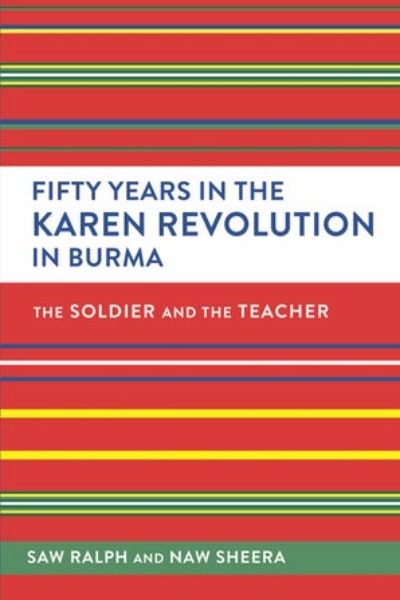 Year published :December 2019
Pages :192 pp.
Size :15.5x23 cm., paperback
Maps :2
Rights :Southeast Asia
ISBN: 9781501746949
About the author 
Saw Ralph retired as Brigadier General of the Karen National Liberation Army (KNLA), the military branch of the Karen National Union. Naw Sheera is a school teacher and former leader in the Karen Women's Organization (KWO).
What others are saying
"Fifty Years in the Karen Revolution in Burma is a vivid account of life, death, and personal choices in one of the longest-running insurgencies of postcolonial Myanmar." —Renaud Egreteau, City University of Hong Kong
"This is a fascinating and moving narrative by two members of the Karen National Union who dedicated their life to the Karen struggle for autonomy since 1949. It provides insight into one of the longest civil wars in modern history and into the sacrifices and tragedies this struggle produced in terms of death, displacement, and suffering." —Mikael Gravers, Aarhus University, author of Nationalism as Political Paranoia in Burma