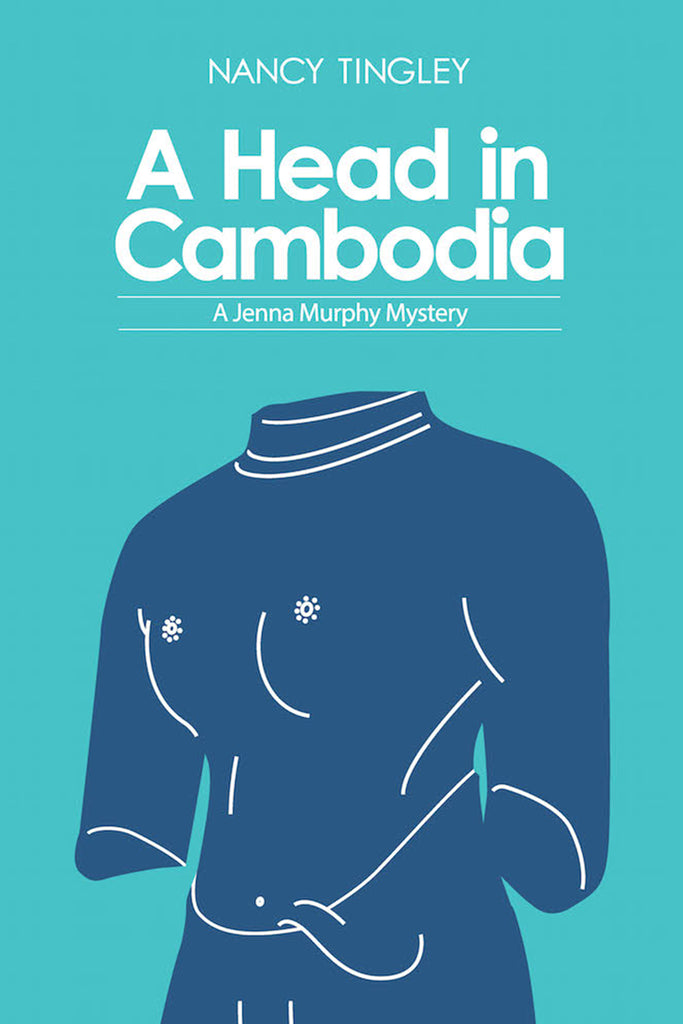 Year published :September 2017
Pages :320 pp.
Size :14 x 21.5 cm.
Rights :Southeast Asia
ISBN: 9786162151408
When the alluring, eleventh-century Cambodian stone head of Radha, consort to Krishna, shows up at the Searles Museum, young curator Jenna Murphy doesn't suspect that it will lead her to a murder. Asian art is her bailiwick, not criminal investigation, and her immediate concern is simply figuring out whether the head is one famously stolen from its body, or a fake. 
When a second decapitation happens—this time of an art collector, not a statue—Jenna finds herself drawn into a different kind of mystery, and the stakes are life or death. It turns out that the same talents for research and for unraveling puzzles—the bread and butter of an art historian—have perfectly equipped her to solve crimes. She's certain the sculpture provides clues to help her solve the case, which takes her to Thailand and Cambodia. But the collectors, dealers, and con artists of the Bangkok art world only compound her questions. 
A Head in Cambodia is the fiction debut of noted Asian art expert Nancy Tingley. Readers will delight in the rarified world of collecting, as well as getting to know Jenna, an intrepid and shrewd observer who will easily find her place alongside V.I. Warshawski, Kinsey Milhone, and other great female sleuths. 
About the Author 
Nancy Tingley is an independent art historian and consultant with a specialty in Asian art. She has worked extensively in the art world and as a museum curator. Most recently, she curated Arts of Ancient Viet Nam: From River Plain to Open Sea, jointly organized by the Museum of Fine Arts, Houston, and The Asia Society in New York. 
What Others are Saying 
"In her stellar debut, Nancy Tingley combines art, murder, and Southeast Asia into a compelling tale. Deftly plotted and expertly executed, Tingley's novel will keep readers up late at night. Jenna Murphy is a curator worth rooting for. We will be hearing more from this talented newcomer."—Sheldon Siegel, author of Special Circumstances 
"Nancy Tingley's spellbinding mystery beautifully weaves together lush language, the intricacies of the Asian art world and page-turning tension. Richly rendered scenes follow one upon the other, making the reader wish the book would never end."—Nina Schuyler, author of The Translator 
"Love art, travel, and intrigue? Curl up with Nancy Tingley's A Head in Cambodia and you won't be disappointed. A superb debut."—Gigi Pandian, author of the Jaya Jones Treasure Hunt Mysteries and The Accidental Alchemist Mysteries 
"Nancy Tingley's insider perspective on the detective work involved in authenticating art is a story in itself and worthwhile reading for any one interested in the mystery of what's fake and what's real in art and antiquities."—Susan C. Shea, author of the Dani O'Rourke Mysteries and Love & Death in Burgundy