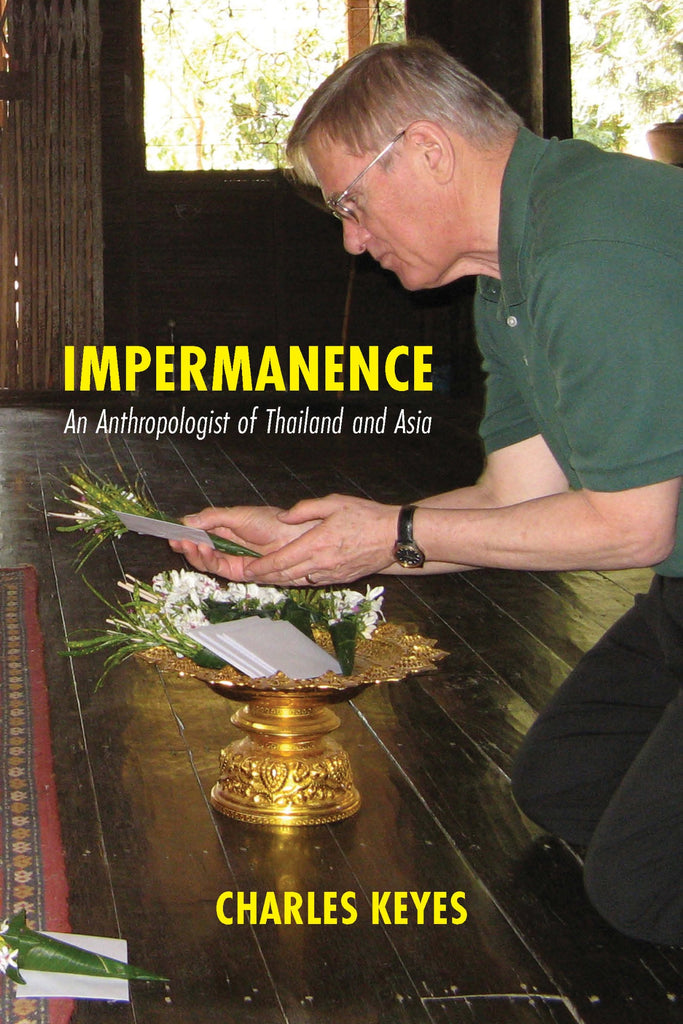 Year published :July 2019
Pages :312 pp., paperback
Size :14 x 21 cm.
Black & White photograph :103, 1 map
Rights :World
ISBN: 9786162151385
Impermanence: An Anthropologist of Thailand and Asia
by Charles Keyes
Charles Keyes, an emeritus professor of Anthropology and International Studies at the University of Washington where he served for forty-five years, spent over a dozen years of his career carrying out research, teaching, and promoting links between scholars and institutions in and between the US and Thailand, Vietnam, and Laos. His initial over two years of field research was carried out in a village in northeast Thailand. This was followed by another two years research in Mae Sariang on the Thai-Myanmar border. He taught for two years at Chiang Mai University and was also a visiting professor at Maha Sarakham university in northeastern Thailand. 
Keyes is the author or editor of a dozen books and nearly one hundred articles. His research has focused on religious practice in Buddhist societies, ethnicity and national cultures, transformation of rural society, and political culture. 
He promoted links between American-based academic institutions and counterparts in Laos, Vietnam, and Cambodia and carried out new research in Laos and Vietnam.
In addition to his own research in Southeast Asia, he made it his priority to train graduate students from Thailand and Vietnam. Many of the forty-five PhDs as well as numerous MA students he trained over the course of his career came from these countries. 
He also played a prominent role in professional work, having served as the president of the American Association of Asian Studies and taken the lead in forging links with scholars in Thailand, Vietnam, Laos and Cambodia as well as with colleagues in Europe and Japan.
Much of Keyes's work has involved the study of Buddhism and the role this religion plays in the everyday life of Thai and others in mainland Southeast Asia. His book illustrates the significance of the Buddhist emphasis on anicca or 'impermanence' and demonstrates how this principle has shaped his own life.
Highlights
Memoirs of an anthropologist with a half century of research and teaching experience in Thailand, Vietnam, and Southeast Asia

Detailed account of academic life at the University of Washington

Account of training of 45 PhDs, including many from Asia
Keywords
Thai Studies
| 
Buddhist Studies
| 
Anthropology
| 
Ethnographic Research
| 
Academic Politics