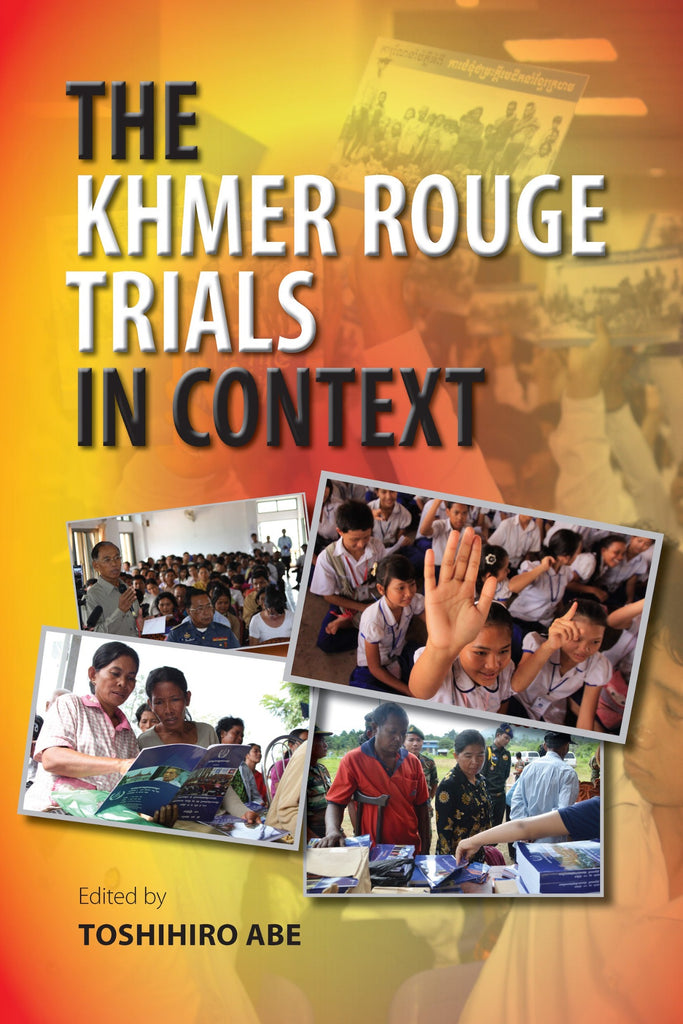 Year published :March 2019
Pages :308 pp., paperback
Size :14 x 21 cm.
Tables :3
Rights :World
ISBN: 9786162151538
When a tribunal was set up in 2006 to bring justice for the atrocities of the Khmer Rouge regime, many expected that the Cambodian model for victim empowerment would open a new path in the history of international judiciary initiatives. However, the local reality of the justice intervention has been more complicated. Why and how have challenges beset the process, and yet why has the Khmer Rouge Tribunal still been significant in Cambodian society? 
Rather than joining the success-or-failure debate about the court, this volume pays special attention to how the trials are perceived locally by the Cambodian people themselves. Particular inclinations in institutional design, favored or excluded political agendas, mismatched values between experts and locals, and unexpected local meaning-making all flow into the creation of current context in Cambodia. Through critical analysis by authors with on-the-ground experience, this collection—the first to address the tribunal through a sociological framework—provides insight into the tension between the global justice regime and local societal context. 
Contributors are Peter Manning, Amanda Conroy, Daniel Bultmann, François Im, Toshihiro Abe, Mosseny So, Mahdev Mohan, Sangeetha Yogendran, Leang Sok, Sam An Vong Em, Vinita Ramani 
Highlights
Focuses on local people's varying perceptions of an international justice project.
Considers the multifaceted politics in and around the Khmer Rouge Tribunal.
Examines nuances around the basic question of a judicial scheme's applicability to a mass atrocity.
First research collection addressing the Khmer Rouge Tribunal using a sociological framework. 
Chapters
The Khmer Rouge Trials: Renewing a National Memory—Peter Manning and Amanda Conroy

 

In a State of Constant Vigilance: Terror and the Question of Superior Responsibility at the ECCC—Daniel Bultmann

 

The Responsibility of the International Community—François Im

 

Hybridity and the ECCC—Toshihiro Abe and Mosseny So

 

Rights, Reparations, and Legal Rituals: Victims at the ECCC—Mahdev Mohan and Sangeetha Yogendran

 

Participating in a National Drama: A Reflection on Local Contradictory Attitudes toward the Court Process—Leang Sok and Toshihiro Abe

 

Local Khmer Media Representations of the Khmer Rouge Tribunal in 2010–11— Toshihiro Abe and Sam An Vong Em

 

From Survival to Survivance: Permanent Exhibitions as Collective Reparations in Cambodia—Vinita Ramani

 
About the editor
Toshihiro Abe is professor at Otani University in Japan. His research interests principally relate to social reconciliation, transitional justice, migration, and social movements in the South African and Cambodian contexts. 
Keywords
Cambodia | transitional justice | international tribunals | Khmer Rouge | human rights | sociology | local ownership