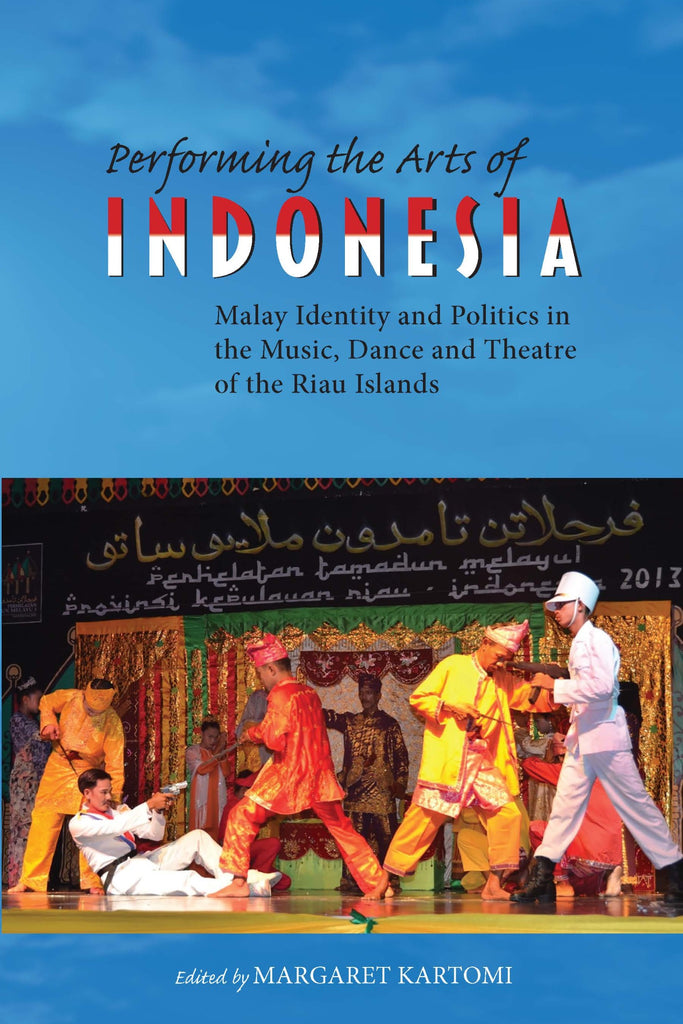 Year published :June 2019
Pages :368 pp., paperback
Size :15 x 23 cm.
Black & White illustrations :51 illus. & maps
Rights :Thailand, Myanmar, Cambodia, Laos and Vietnam only
ISBN: 9788776942601
Performing the Arts of Indonesia: Malay Identity and Politics in the Music, Dance and Theatre of the Riau Islands
by NIAS Press
Edited by Margaret J. Kartomi
Highlights
A fascinating and innovative study of the Malay performing arts of Kepri, the first of its kind.
Adds greatly to our knowledge of the cultures of a region previously receiving little attention.
Brings to light much previously unknown material.
The 2,408 islands of Indonesia's Kepri (Kepulauan Riau or Riau Islands) province are said to be 'sprinkled like a shake of pepper' across the Straits of Melaka and South China Sea. For two millennia until colonial times, they were part of the 'maritime silk road' between China and Southeast, South and West Asia. Kepri's two million inhabitants thus share a seafaring worldview that is reflected in their traditions and daily life, and is expressed most commonly in the performing arts of its largest and smallest population groups, the Kepri Malays and the formerly nomadic Orang Suku Laut (People of the Sea) respectively. In recent decades, Kepri also has become home to large numbers of immigrants from other parts of Indonesia, some of whom practise the Malay as well as their own ethnic arts. Despite its close proximity to Singapore, this is a little-known world, one brought to life in a fascinating and innovative study. Grounded in extensive fieldwork, the volume explores not only the islands' iconic Malay (Melayu) performing arts – music, poetry, dance, martial arts, bardic arts, theatre and ritual – but also issues of space and place, local identity and popular memory. Generously illustrated and with a companion website presenting related audio-visual material, Performing the Arts of Indonesia will be an essential resource for anyone interested in this fascinating region.
About the author
Margaret Kartomi is Professor of Music at the Sir Zelman Cowen School of Music, Monash University, in Melbourne. She is author of numerous publications on the music cultures of Sumatra and other parts of Indonesia.