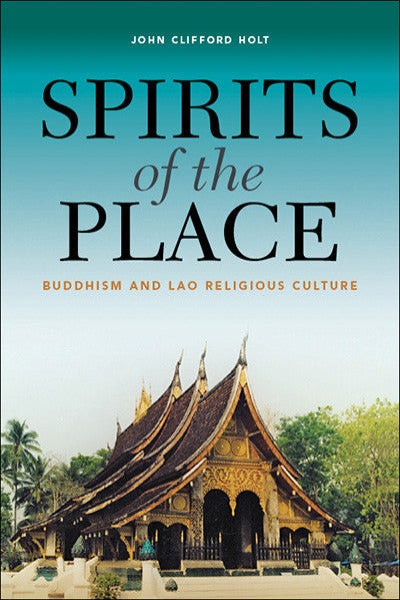 Year published :2011
Pages :361 pp.
Size :14x21 cm.
Color illustrations :7
Black & White illustrations :25
Rights :Southeast Asia
ISBN: 9786162150210
Holt advances the provocative argument that common Lao knowledge of important aspects of Theravada Buddhist thought and practice has been heavily conditioned by an indigenous religious culture dominated by the veneration of phi, spirits whose powers are thought to prevail over and within specific social and geographical domains. The enduring influence of traditional spirit cults in Lao culture and society has brought about major changes in how the figure of the Buddha and the powers associated with Buddhist temples and reliquaries—indeed how all ritual spaces and times—have been understood by the Lao. Despite vigorous attempts by Buddhist royalty, French rationalists, and most recently by communist ideologues to eliminate the worship of phi, spirit cults have not been displaced; they continue to persist and show no signs of abating. Not only have the spirits resisted eradication, but they have withstood synthesis, subordination, and transformation by Buddhist political and ecclesiastical powers.
Rather than reduce Buddhist religious culture to a set of simple commonalities, Holt takes a comparative approach, using his nearly thirty years' experience with Sri Lanka to elucidate what is unique about Lao Buddhism. This stimulating book invites students in the fields of the history of religion and Buddhist and Southeast Asian studies to take a fresh look at prevailing assumptions and perhaps reconsider the place of Buddhism in Laos and Southeast Asia.
What others are saying
"Laos is commonly called a 'Theravada Buddhist society,' and visitors to the country dutifully make their rounds of the major temples, especially in the old royal capital of Luang Phrabang where they are invariably 'enchanted.' But for John Holt, coming from many years' study of Sri Lanka, another 'Theravada Buddhist society,' what stood out were the differences between the two countries' religious traditions. In this book he sets out to elucidate just what these differences are, and he finds them in the pervasiveness of spirits of place that are woven into Lao Theravada practice. This is the first book dedicated to Lao religion in almost forty years and it has all the freshness that new eyes bring to an old subject. This is a superb contribution to Lao studies"—Grant Evans, Fellow, Centre of Asian Studies, Hong Kong University
"Holt approaches Lao Buddhism from a new angle, one influenced by his previous scholarly work on the Buddhism of Sri Lanka. What interests him about Laos is the persistence of spirit worship despite over six centuries of Buddhist influence, a situation that contrasts markedly with Sri Lanka. The comparative dimension that Holt adopts is one of the strengths of his book. Another is the way it brings together the work of a cross section of scholars (historians, sociologists, anthropologists, students of religion) to show how the continuing coexistence yet separation between spirit worship and Buddhism that Holt finds in present-day Laos has persisted throughout Lao history"—Martin Stuart-Fox, author of A History of Laos
About the Author
John Clifford Holt is William R. Kenan, Jr., Professor of Humanities in Religion and Asian Studies at Bowdoin College in Brunswick, Maine.
Highlights
Well-researched and clearly presented overview of Lao Buddhism from the fourteenth century until today
Interdisciplinary study drawing on scholarly work from a wide range of fields
First major study of Lao Buddhism in forty years
Compares Lao and Sinhala religious culture to reveal the uniqueness of Lao Buddhism
Explores the coexistence yet separation of spirit worship and Buddhism
Keywords