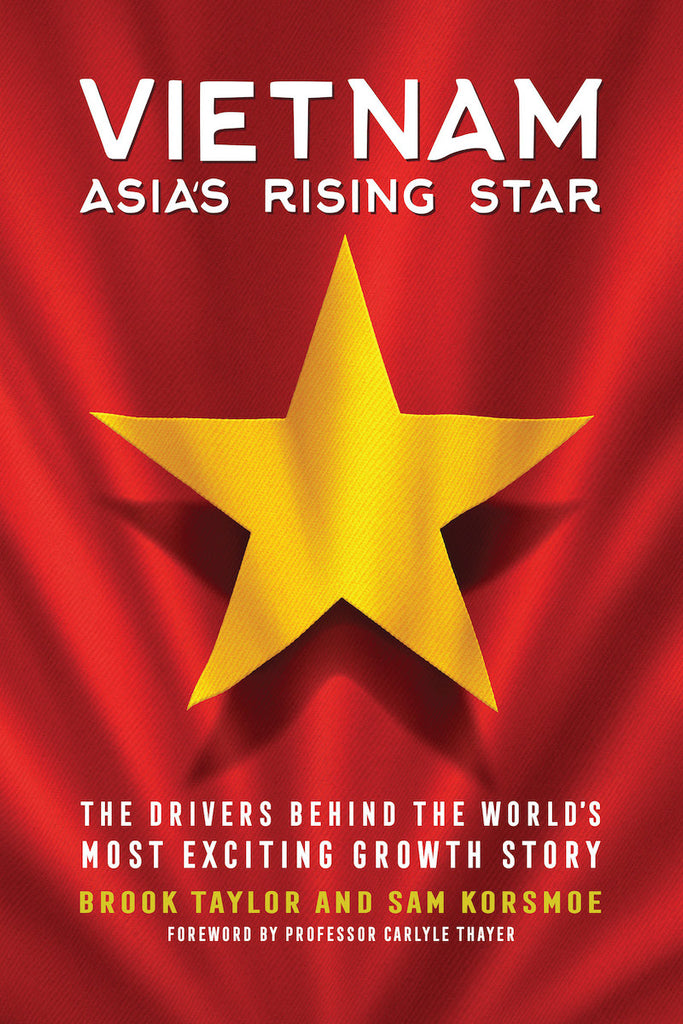 Year published :October 2023
Pages :247 pp.
Size :15 x 23 cm.
Tables :29 tables, 13 figures
ISBN: 9786162152016
For more than 25 years, Vietnam has been one of the most dynamic countries in the world in terms of GDP growth, trade, investment, and other business metrics. The key question is whether or not the country can continue this growth for another 25 years. If it can, Vietnam will become a high-income country like South Korea and Taiwan, the original Tiger Economies of Asia.
Engaging in conversations about Vietnam's future is challenging. Locals are often too focused on the present while foreigners are caught up in legacy and political issues of the past. Many observers also focus on the short term, a specific economic metric, or inevitably Vietnam's political system without considering the big picture or recognizing long term trends. The authors researched and analyzed a broad range of drivers to assess a possible future for Vietnam, and Vietnam – Asia's Rising Star is the result of these efforts.
About the Authors
BROOK TAYLOR is a New Zealander with more than 26 years of finance and management experience in Vietnam. He is the CEO of Asset Management at VinaCapital, Vietnam's most diversified asset management company, and has an Executive MBA from INSEAD.
SAM KORSMOE is an American who has lived and worked in Vietnam for 20 years as a journalist, writer, teacher, entrepreneur and published author. He speaks Vietnamese and wrote his Master's thesis on the Doi Moi reforms.
What Others Are Saying
"Vietnam – Asia's Rising Star should be read by anyone with an interest in Vietnam and anyone else with an interest in the future of Asia." —Carlyle A Thayer, professor emeritus, University of New South Wales, Canberra
Contents
Foreword
Carlyle A. Thayer
Preface 
My Extended O.E.
Brook Taylor
My Thirty-year Journey
Sam Korsmoe
Chapter 1: The Hypothesis 
Chapter 2: The First Two Thousand Years 
Chapter 3: This is Who We Are 
Chapter 4: Open for Business 
Chapter 5: Free Trade Better Work 
Chapter 6: Policymakers 
Chapter 7: Is Vietnam a Tiger and Can It Jump? 
Chapter 8: What the Asian Tigers Had 
Chapter 9: The Cards It Holds 
Chapter 10: Six Case Studies 
Case Study 1: Education 
Case Study 2: Leapfrog Technology 
Case Study 3: The Role of Women 
Case Study 4: Tourism, Cuisine, Art, and Olympic Dreams 
Case Study 5: Value-added Agriculture 
Case Study 6: Public Works 
Chapter 11: The Risks Ahead 
Chapter 12: Vietnam in 2050 
Abbreviations and Acronyms 
Index