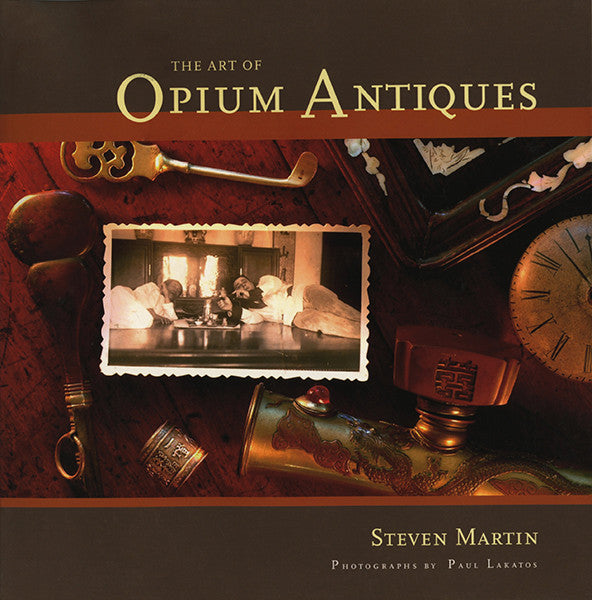 Year published :2007
Pages :128 pp.
Size :21x21 cm.
Color illustrations :100 illustrations
ISBN: 9789749511220
Status: Out of print
The Art of Opium Antiques explores an aspect of opium that has largely been ignored—the art and accoutrements associated with opium smoking that reached a pinnacle in nineteenth-century China and in Chinese communities abroad, from Saigon to Singapore to San Francisco. For a culture as ancient and rich as that of China, it should come as no surprise that once opium smoking was introduced, the custom would develop its own uniquely Chinese paraphernalia. Over the span of four hundred years, the smoking of opium in China evolved from simple tools and techniques to sophisticated accoutrements. Richly illustrated with one hundred photographs of the author's antique collection along with ten rarely seen historical photographs, The Art of Opium Antiques reveals the remarkable artistry of opium-smoking paraphernalia, including elaborate opium pipes, delicate opium lamps, ornate pipe-bowls, and myriad accoutrements once used for smoking the narcotic. These visually stunning and eminently collectible relics are wonderfully evocative of the romantic Orient of old.
About the Author
Steven Martin, a native of California, has been traveling and collecting in Asia since 1981. His collection of antique opium paraphernalia is one of the world's most comprehensive. He has written articles about opium for both the Associated Press and Time.
About the Photographer
Australian-born Paul Lakatos has been based in Asia since the mid-1980s and has photographed a wide range of subjects. His work can be viewed at www.paullakatos.com.