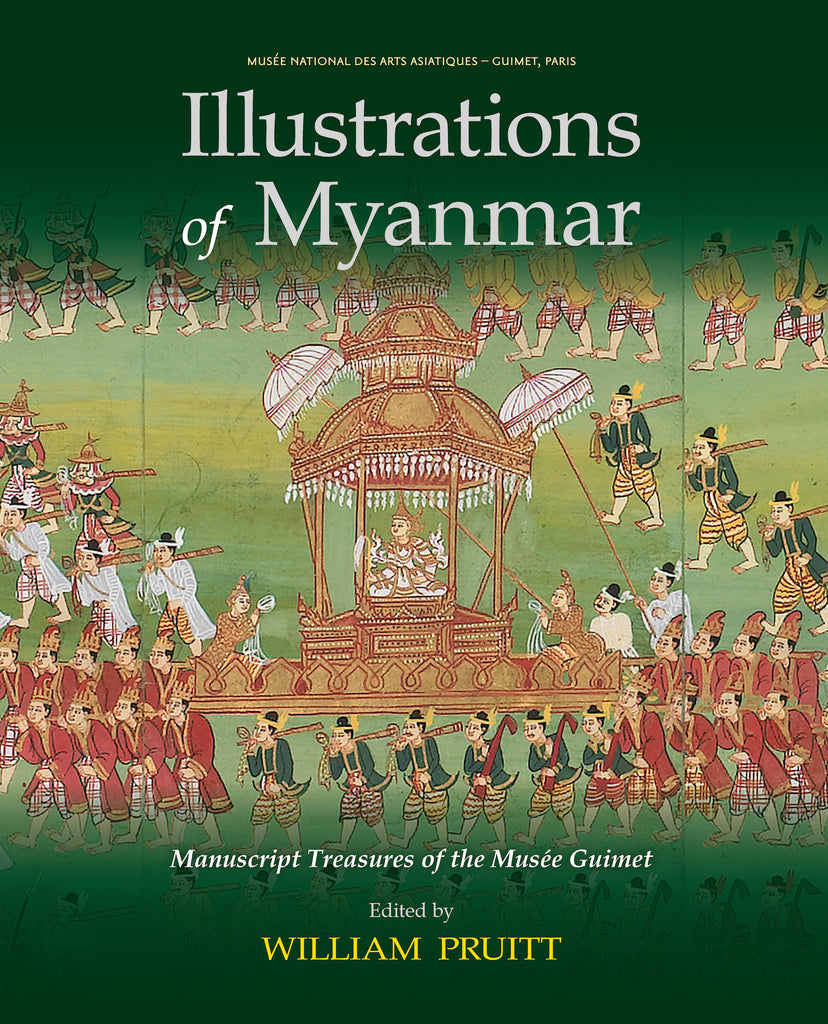 Year published :July 2019
Pages :136 pp., hardcover
Size :22.5 x 28 cm.
Color illustrations :84
Rights :World
ISBN: 9786162151484
Illustrations of Myanmar: Manuscript Treasures of the Musée Guimet
by William Pruitt
This newly conceived presentation of an exhibition of Burmese artifacts at the Musée Guimet in Paris showcases the vibrant art and manuscript traditions of Myanmar. The central pieces displayed in the exhibition were three richly illustrated manuscripts called parabaiks. The vivid paintings, which show lively festivals and the pageantry of daily religious and courtly life, are a window into the culture and customs of nineteenth-century Burma. Also in the exhibition were a number of other manuscripts, inscriptions, diagrams, and even an ornate wooden model of a traditional Burmese monastery.
The accompanying essays—translated from the original French exhibition booklet—explore complexities of the Burmese language, manuscript production, and background of the exhibited items as well as explaining the festivities and other spirited scenes illustrated in the parabaiks.
William Pruitt is a Pali scholar and expert in Burmese religious and cultural history.