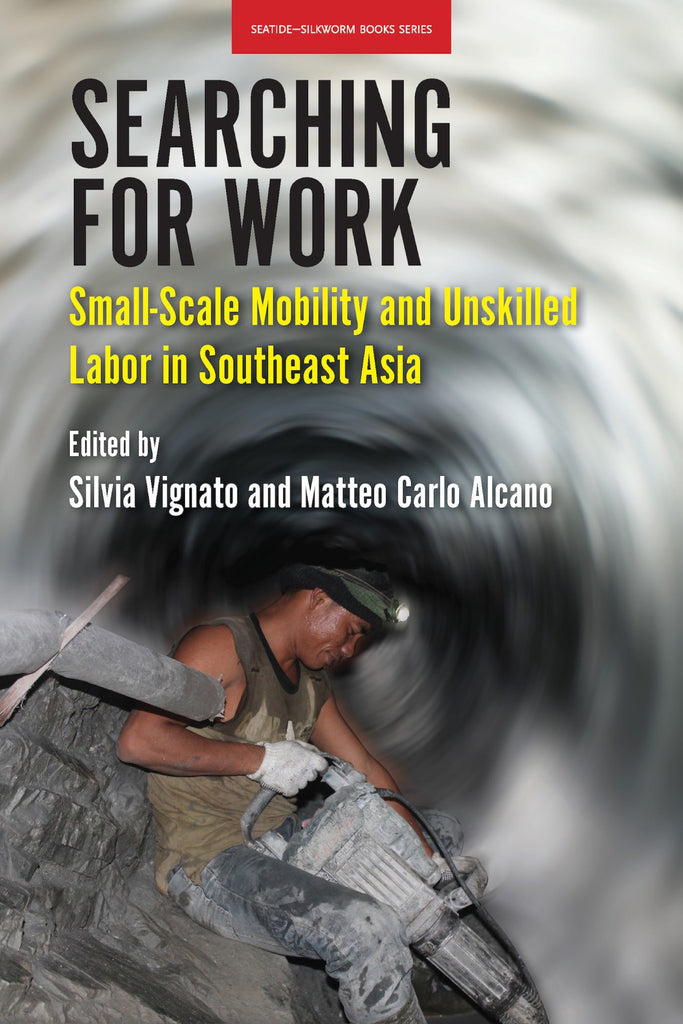 Year published :October 2018
Pages :312 pp. (xii + 300)
Size :15 x 23 cm., paperback
Black & White illustrations :16 figures
Rights :World, except France
ISBN: 9786162151439
Edited by Silvia Vignato and Matteo Carlo Alcano
More and more, in Southeast Asia, low-skilled labor is expected to be mobile and job-seeking implies leaving. In factories, plantations, fields, extraction, commerce, services, and construction, a whole nebula of low-paid, mostly young, small-scale migrants allows the regional economy to function. This volume brings together a unique collection of bottom-up accounts of the work and life of locally mobile workers who are highly representative in their countries and throughout the region: contractual farmers in Laos, miners, young urban workers in services, construction workers in Indonesia, Filipino shoemakers, and Vietnamese factory workers. The chapters focus on these laborers' gendered ideas of work and life at large but also on the ideology of work they have constructed. In addition to telling these stories, the contributors analyze how ill-defined mobile work leads to lives of structural and symbolic precariousness. In different ways, precarization is questioned as a specific gendered economic policy within neoliberal contexts. The workers' reflexive considerations of their makeshift life projects lead to descriptions of embodied forms of resilience and creativity, however diverse. Through interdisciplinary approaches, heightened attention is paid to the interaction between localities, moral economies, and global neoliberal politics.
Contributors are Matteo Carlo Alcano, Vanina Bouté, Michela Cerimele, Concepcion Lagos, Pietro P. Masina, Giacomo Tabacco, and Silvia Vignato.
Highlights
Shares in-depth accounts of the shifts in practices and ideas of work in Southeast Asia.
Reflects on issues of precariousness, formalization, and labor.
Provides specific, detailed studies on the realities of Southeast Asian modernity.
Presents ethnographic research on economic policies and trends in Southeast Asia.
About the Editor
SILVIA VIGNATO is associate professor in anthropology at Università di Milano-Bicocca and chief editor of Antropologia. MATTEO CARLO ALCANO is a postdoctoral fellow at Università di Milano-Bicocca.
Keywords
Southeast Asia | precarity | migration | informal work | neoliberalism | unskilled labor | gendered labor