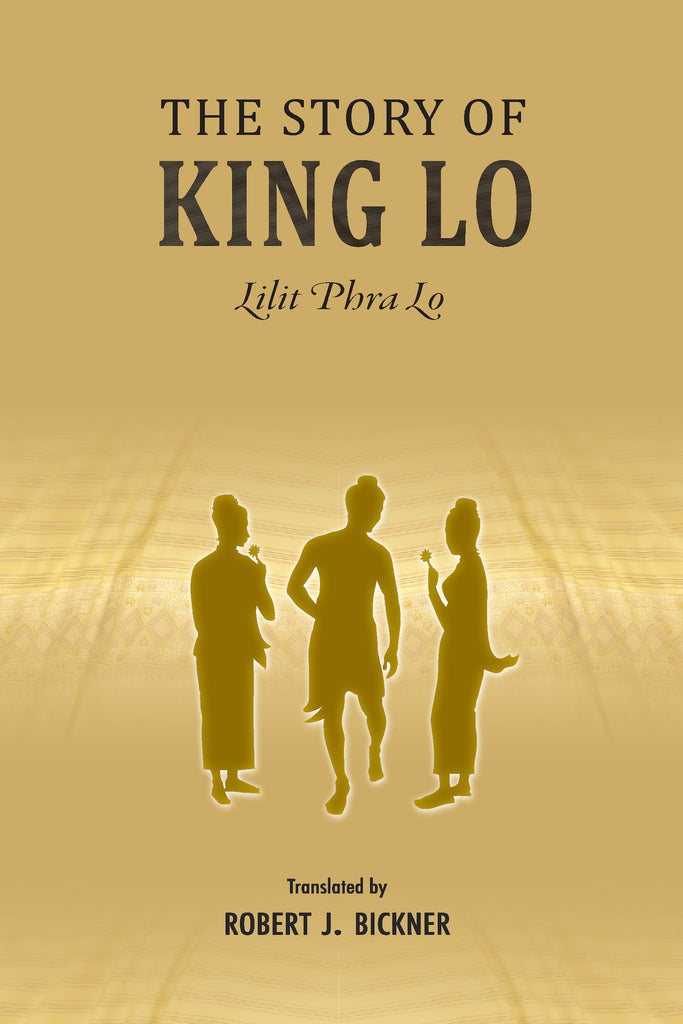 Year published :March 2020
Pages :232 pp. (x+222), paperback
Size :14 x 21 cm.
Rights :World
ISBN: 9786162151606
Translated by Robert J. Bickner
The Story of King Lo is highly regarded as an important part of the poetic heritage of Thailand. It received royal acclaim in 1914, and is included in official school curricula. Students of Thai literature all memorize parts of it and retain them for decades. 

The story has been extolled as beautiful and deeply moving poetry, with admirable and virtuous protagonists. It has also been vilified as undignified vulgarity, as a piece of ancient titillation unworthy of attention in the modern day. And, for both admirers and critics alike, it has proven to be a source of great confusion and unresolvable obscurity. 
Robert J. Bickner uses comparative and historical linguistics as the foundation for his examination and interpretation of the poem, and with this translation guides the reader through the many complexities of this fascinating text. It has its roots in the very distant past, long before Thailand as we know it today stepped onto the world stage. But the story, because of the way it has been shaped and molded by modern tastes and attitudes, remains an enlightening example of the intellectual struggles of a once monolithic monarchy struggling to evolve into a modern nation state. 
About the Translator
Robert J. Bickner completed a BA degree in English Literature at the Catholic University of America, in Washington, D.C., in 1969. He attended the University of Michigan for an M.A. degree is in Asian Studies (1979), and a PhD in linguistics (1981). He was a US Peace Corps volunteer in Thailand from 1970 to 1974, and the taught Thai language, literature and linguistics at the University of Wisconsin from 1981 to 2013.